Portland Wine Week 2023 is just around the corner, and if you missed out on the previous year's festivities, you're in for a treat. This annual event, held in the charming coastal city of Portland, Maine, offers wine enthusiasts and newcomers alike a delightful opportunity to savor some of the finest wines, discover new flavors, and celebrate the magic of the grape. In this article, we'll explore what makes Portland Wine Week such a special occasion, recap highlights from Portland Wine Week 2022, and provide you with all the information you need to plan your visit to the upcoming 2023 edition.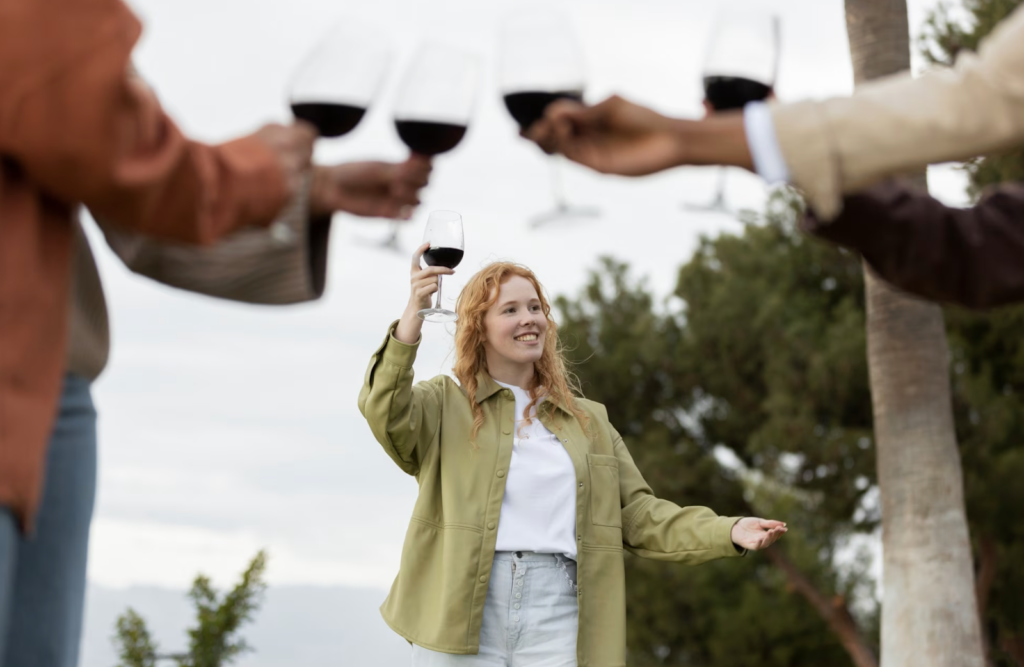 What is Portland Wine Week?
Portland Wine Week is a week-long celebration dedicated to the world of wine. Each year, it transforms Portland, Maine, into a hub for wine lovers from around the globe. The event offers a unique blend of educational wine seminars, tastings, gourmet dinners, and exclusive experiences for attendees to indulge in. Whether you're an experienced oenophile or just beginning your wine journey, Portland Wine Week has something for everyone.
Portland Wine Week 2022 Highlights
To give you a taste of what to expect at Portland Wine Week 2023, let's take a look at some memorable moments and activities from the previous year's event.
Educational Seminars: Portland Maine Wine Week 2022 featured a series of insightful seminars conducted by renowned sommeliers, winemakers, and wine educators. Attendees had the opportunity to deepen their wine knowledge, from understanding terroir to exploring food and wine pairings.
Wine Tastings: One of the central attractions of the week were the wine tastings. Enthusiasts could sample a wide array of wines from both local and international vineyards, experiencing diverse flavors, textures, and aromas.
Food Pairing Experiences: The culinary scene in Portland, Maine, is known for its excellence, and during Wine Week, it truly shines. Attendees could indulge in exquisite gourmet dinners, each thoughtfully paired with wines to enhance the dining experience.
Exclusive Winery Tours: Portland Wine Week also offered behind-the-scenes tours of some of Maine's renowned wineries. These tours provided an intimate look into the winemaking process and a chance to meet the passionate individuals behind the bottles.
Social Events: The event wasn't just about sipping wine; it was an opportunity to socialize and connect with fellow wine lovers. The festival atmosphere at various venues in Portland made for unforgettable memories.
Looking Forward to Portland Wine Week 2023
Now that we've savored the memories of Portland Wine Week 2022, let's turn our attention to what's in store for the 2023 edition.
Expanded Selection: Expect an even broader selection of wines from both established and emerging wineries. Portland Wine Week 2023 promises to showcase an array of vintages and varietals, ensuring there's something for every palate.
Masterclasses: This year, the educational component will be enhanced with an expanded roster of masterclasses. These in-depth sessions will cover various aspects of the wine world, catering to all levels of wine enthusiasts.
Gourmet Delights: The culinary experience at Portland Wine Week 2023 will continue to be a highlight. Local chefs and restaurateurs are gearing up to present unforgettable wine-pairing dinners and gastronomic adventures.
Sustainability and Innovation: With a growing awareness of environmental sustainability in the wine industry, Portland Wine Week 2023 is expected to focus on eco-friendly and biodynamic winemaking practices, shedding light on the future of wine production.
Community Engagement: Portland Wine Week is more than just a festival; it's a celebration of community and camaraderie. Expect more opportunities to connect with like-minded wine enthusiasts and professionals.
Planning Your Visit
To make the most of Portland Wine Week 2023, consider the following tips for a seamless and enjoyable experience:
Get Your Tickets Early: Tickets tend to sell out quickly, so secure your spot in advance to avoid disappointment.
Plan Your Schedule: Review the event's schedule in advance and decide which seminars, tastings, and dinners you'd like to attend.
Accommodation: Book your accommodations early, as the city fills up during the event. Consider staying in downtown Portland to be close to the action.
Transportation: Portland is a walkable city, but you might also want to explore nearby wineries or attractions. Consider renting a car or using ride-sharing services.
Hydration and Moderation: Remember to drink water and pace yourself during tastings to ensure a safe and enjoyable experience.
Local Exploration: Take time to explore the beautiful coastal city of Portland. Visit the historic Old Port, enjoy the scenic waterfront, and savor the local seafood.
In Conclusion
Portland Wine Week 2023 is shaping up to be an exceptional celebration of wine, culture, and community. With an expanded lineup of events and experiences, it's an opportunity for wine enthusiasts to deepen their knowledge and connect with others who share their passion. Whether you're a seasoned wine connoisseur or a curious beginner, this annual event in Portland, Maine, is not to be missed. Raise your glass and toast to a week of unforgettable wine experiences at Portland Wine Week 2023!
Join Portland Wine Week for a full week of award-winning wine, food and entertainment! Everyone is welcome at Portland Wine Week. From the casual wine drinker to the serious sommelier. Anyone looking to enjoy great wine and great food will find events that work well for them. Experience our world-class food and beverage while meeting local winemakers, chefs, and locals who want to explore their own backyard.
This event is presented by Wine Wise, a local wine education and event company. Portland Wine Week is designed to be a boutique experience for wine enthusiasts of all types, where you can stay for a day or enjoy a full week of handpicked events. From an exciting opening party to sipping sparkling wine at sunset in Casco Bay Harbor to stunning wine dinners, Portland Wine Week will leave you breathless.
Here are some of the highlights:
Women in Wine panel discussion with Joan Shkutak, Alexis Iaconis, Sheila McGovern and Jenn Forge.
10+ wine dinners, lunches and breakfasts in Portland restaurants
(Sold Out) A 5-course, 10-wine sommelier dinner that challenges sommelier pairs to a friendly competition to see who can come up with the best pairing for each course on the menu.
Wine Wise wine sail in Casco Bay with wine from women winemakers.
The history of women in wine and wine tasting of "iconic wines from different regions of the world created by women" at Grippy Tannins.
Alexis Iaconis of Brick and Mortar Wines will lead a wine tasting in Maine and the Loire.
Sommelier Suzanne Gleeson and florist Morgan Wagner-Holtz are collaborating on a wine tasting and floral arrangement on Via Vecchia.
Lopez de Heredia wine dinner at the Ugly Duckling restaurant with wines from the 2006, 2007, 2008, 2012 and 2013 vintages.
Austrian wine and oyster event at Maine Oyster Company.
Numerous other events and weekly wine pouring and specials at restaurants around Portland.